Resin is one of the most popular forms of outdoor patio furniture in Ottawa. Resin is preferred for its extreme durability in outdoor climates, minimal maintenance, and ability to repel rust and rot. Dressed up with some cushions, resin can be made to suit a range of occasions from semi-formal to casual dining. It's easy to clean too, which makes it a great choice for young families!
To browse our full selection, visit our Richmond Road location or call us today for more information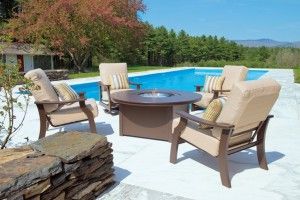 Click the manufacturer to view the catalog: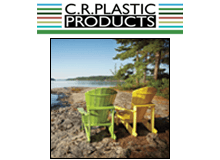 C.R. Plastic Products' mission to create beautiful & functional designs from recycled plastic has steadily increased in scope. What began as a small family operation has since expanded to include sales all over the world. We feel that using unwanted plastic that would otherwise be destined for a landfill site is important to ourselves and others' peace of mind.