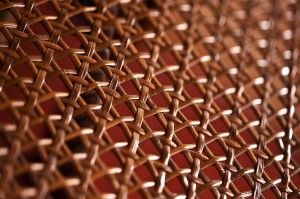 Making your backyard your own has never been easier. With the help of landscapers you can easily create the backyard of your dreams. There are many different styles one can choose for their backyard, from classic to contemporary. It's important that you choose a style that's practical, but also aesthetically pleasing. One of the most important features of a backyard is the patio set. The patio set is the key gathering place in one's backyard; we sit around the table with family and friends sharing drinks, BBQ and good times. It's extremely important that you choose a patio set that is comfortable, durable and visually pleasing. The last thing you want is your guests leaving early because your cheap plastic chairs keep digging into their backs. If you're looking for a well-built, comfortable and stylish patio set consider getting wicker patio furniture. It's amazing what a set of outdoor wicker furniture can do for your backyard. Its contemporary look will leave your backyard looking modern, relaxed and chic.
What is wicker patio furniture?
Many people think that wicker refers to a specific type of material, but that's not the case. Wicker refers to the process in which materials are woven to make a solid piece of furniture. For years wicker was only made from fibers such as bamboo, rattan, willow and vines, but that's all changed. Wicker can be made up of a number of materials that includes natural fibers and man-made materials such as plastic or vinyl. The use of wicker can be dated back as far as The Egyptians. This process has deep roots in society; it's been used for thousands of years. Wicker has been used to make furniture, hot air balloon baskets and even shields. It has an abundance of uses.
If you're tired of the same old boring looking patio furniture get outdoor wicker furniture. We get hit hard by all four seasons in Canada. It's important that you purchase outdoor furniture that can withstand the elements. Purchasing wicker patio furniture is a great decision, not only for your backyard but for your wallet. Quality outdoor wicker furniture may be more expensive initially, but it will save you money in the long run. It won't break or crack like your plastic run of the mill outdoor furniture.
Wicker furniture is well-known for its durability and quality, choose outdoor wicker furniture and give your backyard a timeless look. For more information of wicker patio furniture contact your local garden furniture store.