Patio Comfort offers one of Ottawa's widest ranges of wicker patio furniture at our Richmond Road showroom. We select each of our outdoor wicker furniture sets based on durability, design, and ability to stand up to the climate of the Ottawa Valley. We bring together the best furniture from a range of manufacturers, and can guarantee that there's a style perfect for your patio.
Wicker is perfect for creating a contemporary and modern look for your patio or outdoor dining area. Our styles suit a range of purposes, including outdoor dining and lounging. They also allow for entertaining groups big or small!
WHY WICKER?
Widely considered an outdoor patio staple, wicker furniture comes in a variety of designs and colours that can work with any modern home design and has numerous other benefits.
Besides being aesthetically pleasing, one of the biggest benefits of wicker patio furniture is that it is incredibly durable, but still lightweight enough that it can easily be moved.
And because it's so light, cleaning under your furniture is also much easier than with other materials.
So, whether you're looking for a set of chairs or a day bed to compliment your patio, wicker will meet all your needs, from both a practical and aesthetic standpoint.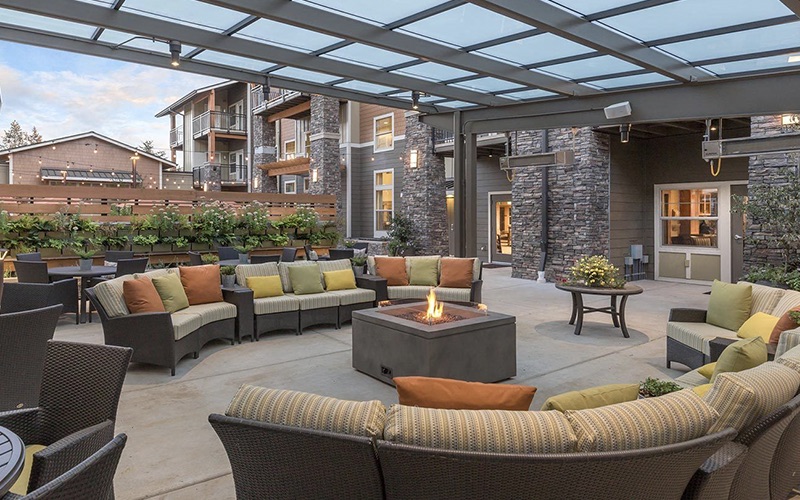 HOW TO MAINTAIN & CARE FOR YOUR WICKER FURNITURE
Caring for
Wicker During the Winter
Despite the fact that most wicker patio furniture is intended to stay outdoors year-round, it can easily become brittle if kept outside during the cold winter months.
As a result, enjoying wicker furniture or storing it outside when it's very cold out can lead to premature wear. And when exposed to rain and snow, your furniture can become a breeding ground for mould and mildew.
Extend the life of your wicker furniture by covering it with an overhead shelter or tarp, or moving it to a more protected spot during the winter.
Prevent Sun
Damage and Colour Fading
While the summertime is typically when you will get the most enjoyment out of your wicker patio furniture, exposure to extreme heat and sunlight can damage wicker, causing it to fade, unravel, and dry out.
To prevent wicker from drying out during the summer months, mist it every few weeks by aiming a spray bottle with water about 3 feet away.
Wicker furniture will also last much longer by moving it under a patio roof or other cover during the summer and making sure it's not exposed to direct sunlight.
Keeping Your Wicker Furniture Pieces Clean
Be sure to vacuum your wicker furniture regularly by using a brush attachment to get rid of any dust from the crevices. Remove any cushions and clean them separately.
For more heavily soiled furniture, spot-clean the wicker with a mixture of mild dish detergent and warm water using a sponge or toothbrush. Afterwards, rinse with a clean, damp sponge or towel. Allow the furniture to dry completely before using it to prevent sagging and mildew growth.