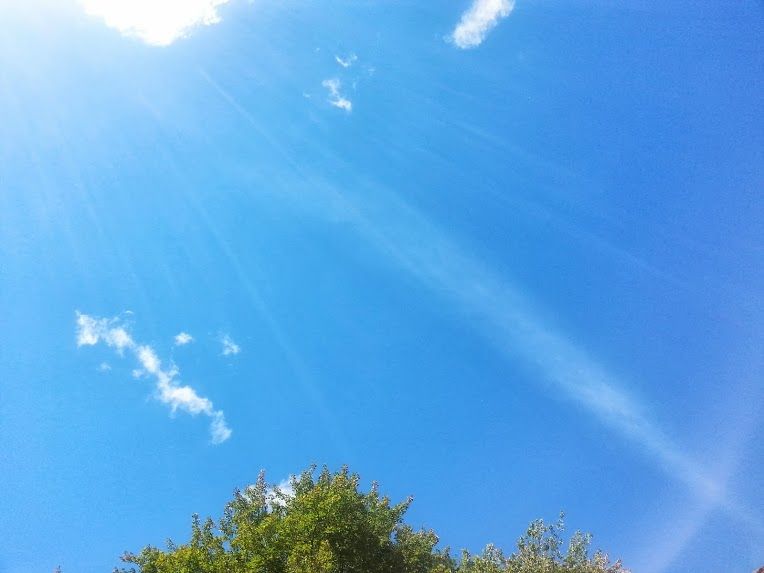 Summertime is great – with the warm weather, the longer days and general sense of relaxation, there aren't many people who would argue otherwise! However, as great as the strong, summer sunshine is, sometimes you need to get away from it for just a little while.
Protecting yourself from the sun's intense rays is not only a good way to cool down on the hottest of days, but it's also a smart choice for you health. The heat from the sun can cause things like heat stroke, and the UV rays can cause sunburns or worse.
The good news is that you can protect yourself from the sun and still enjoy the outdoors by creating patches of shade, and one of the best ways to do that is with a cantilever umbrella.
What is a cantilever umbrella?
Unlike traditional patio umbrellas that are anchored through the centre of an outdoor table, cantilever umbrellas are suspended overhead from a curved or angled pole that is attached to a single base. This kind of design allows the user to sit directly underneath the umbrella for maximum use of shade, and also avoids the problem of having an umbrella pole obstruct the flow of conversation.
Several Ottawa patio furniture stores carry cantilever umbrellas in many different designs and colours to fit any décor, which means you can create a cool and shady backyard oasis no matter where you are.
Functionality and adjustability. With the traditional sort of shade umbrella that is anchored to a patio table, you have a limited number of options as far as placement of the umbrella. Plus, if you do decide to move the umbrella to a better location, you're forced to move the entire table. With a cantilever umbrella though, you're free to move your shade to wherever it's needed. Need shade while you're standing at the barbecue or lounging by the pool? No problem.
Ottawa patio furniture stores will have a variety of different styles of cantilever umbrellas with bases of varying weights. Try them out to see which one would be best for your backyard.
Small spaces. Finding patio furniture to fit the city living style of an Ottawa balcony can be a challenge. High-rise condo buildings or converted townhomes often have small outdoor spaces that are quite narrow, which can be hard to work with. However, Ottawa patio furniture stores stock a wide range of balcony-friendly furniture to help you create a relaxing oasis.
Cantilever umbrellas are a great option for small outdoor spaces as well. Because of their unique design, you can tuck the base of the umbrella into an unused corner of a balcony and still have the shade suspended overhead – no wasted space there.
Your local Ottawa patio furniture store will carry a range of cantilever umbrellas in a variety of sizes so you can find the perfect fit for your space.