Make Sure Your Aluminum Patio Set Looks Great This Spring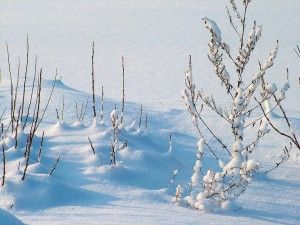 Cast aluminum outdoor patio furniture—likely, you chose it because it's durable, low-maintenance (but not no-maintenance), and of course, a stylish addition to your patio. But now that winter has finally arrived to the Ottawa area (quite a bit behind schedule, but who's complaining?) you're thinking you'd better get that aluminum furniture nice and ready for the snow, the ice, the frigid temperatures, and the overall damp, cold season that is in store. After all, you want it to look its absolute best when the warm weather comes back around so you can relax in comfort and style, right?
Here's how to winterize your cast aluminum patio set:
Clean It
Like we said before, aluminum is low-maintenance, but that doesn't mean you can just let dirt and grime accumulate. Fortunately, regular cleanings are quick, easy, and effective enough. However, since this will be the last time it gets cleaned for the next several months, you're going to want to give your patio set a much more thorough cleaning than what you're used to. Wipe it down with a gentle cleaning solution, making sure to get into all those little hard-to-reach places. Don't use abrasives, corrosives, or bleach. If you notice scratches, these can easily be covered with a car paint in a matching colour ad shade. Finish off by buffing the entire surface with a fresh coat of wax.
Stash the Cushions
If your cast aluminum outdoor patio furniture has any cushions or other fabric elements, you should not leave these outside, even if they are mold-resistant. Remove them from the furniture and give them a thorough cleaning, following the manufacturer's instructions as closely and carefully as you can. Make sure that they are 100% dry, and then store them in an equally dry place.
Wrap It Up
Your aluminum patio set is tough enough that you can leave it outside all winter long, or you can stash it in the garage or basement. It really doesn't matter! But what does matter—and matter very much, for that matter—is that you cover it properly. Use a breathable and protective outdoor furniture cover that fits properly over each piece, and make sure that each one is secured in place. This will protect it from the harsh elements of the outdoors as much as from the dirt and grime that can accumulate over months unused indoors, preserving the pristine condition you achieved in the first step of this article and making sure it still looks like that in the spring.
By following these three basic steps, you can easily winterize any cast aluminum outdoor patio furniture set in no time at all.