We're lucky to have beautiful summer and fall months that allow us to enjoy our outdoor furniture in Ottawa to the fullest. By now, most sets have seen their fair share of barbecues, pool parties and family gatherings. But as our Ottawa patio umbrellas close, and the fallen leaves make way for falling flakes, the outdoor furniture that served you well all summer long will need some protection.
A lot of Ottawa patio umbrellas and outdoor furniture are built to withstand the elements, but there are always some additional steps you can take to ensure that your furniture is ready for use again next year. The type of patio umbrella and outdoor furniture you have will determine how you should care for it, so take note of the following tips for each of your individual pieces:
Ottawa Outdoor Furniture Care Tips
Sling
Sling furniture is a type of outdoor furniture that is lightweight and often stackable making it extremely easy to store during the winter months. While this material is quite durable, it should be covered for increased lifespan.
Wicker
Synthetic wicker furniture can be left outdoors through the winter season, but natural wicker should be stored in a dry space if possible. Since there is an abundance of humidity in this city, moisture could cause the wicker to expand and contract, resulting in cracks in your Ottawa outdoor furniture.
Cast Aluminum
Cast Aluminum outdoor furniture sets, including many Ottawa patio umbrella frames, are designed to be rust proof, and can survive outside for extended periods of time. Many manufacturers suggest washing your aluminum furniture, and applying a layer of wax to keep your furniture looking good as new.
For additional protection against the unforgiving winters in Ottawa, cast aluminum furniture can be covered or stored during winter months.
Wrought Iron
Wrought iron outdoor furniture is extremely durable, especially in Ottawa, and with the proper care can last for decades. Before the harsh winter elements set in, be sure to remove any rust that has accumulated on your furniture with a wire brush, and coat with corrosion-resistant finish. You can then cover your furniture with a quality furniture cover.
Teak
Teak outdoor furniture is particularly durable in all weather conditions. Because of the natural oil content of the wood, it is extremely resistant to rot, and can be left outside even during the winter months.
If you do cover your teak outdoor furniture, ensure that the cover you select is extremely breathable, since moisture can become trapped under certain covers and cause mold and mildew!
Many Ottawa patio umbrellas are also made of teak or other woods, and should be cared for in the same way.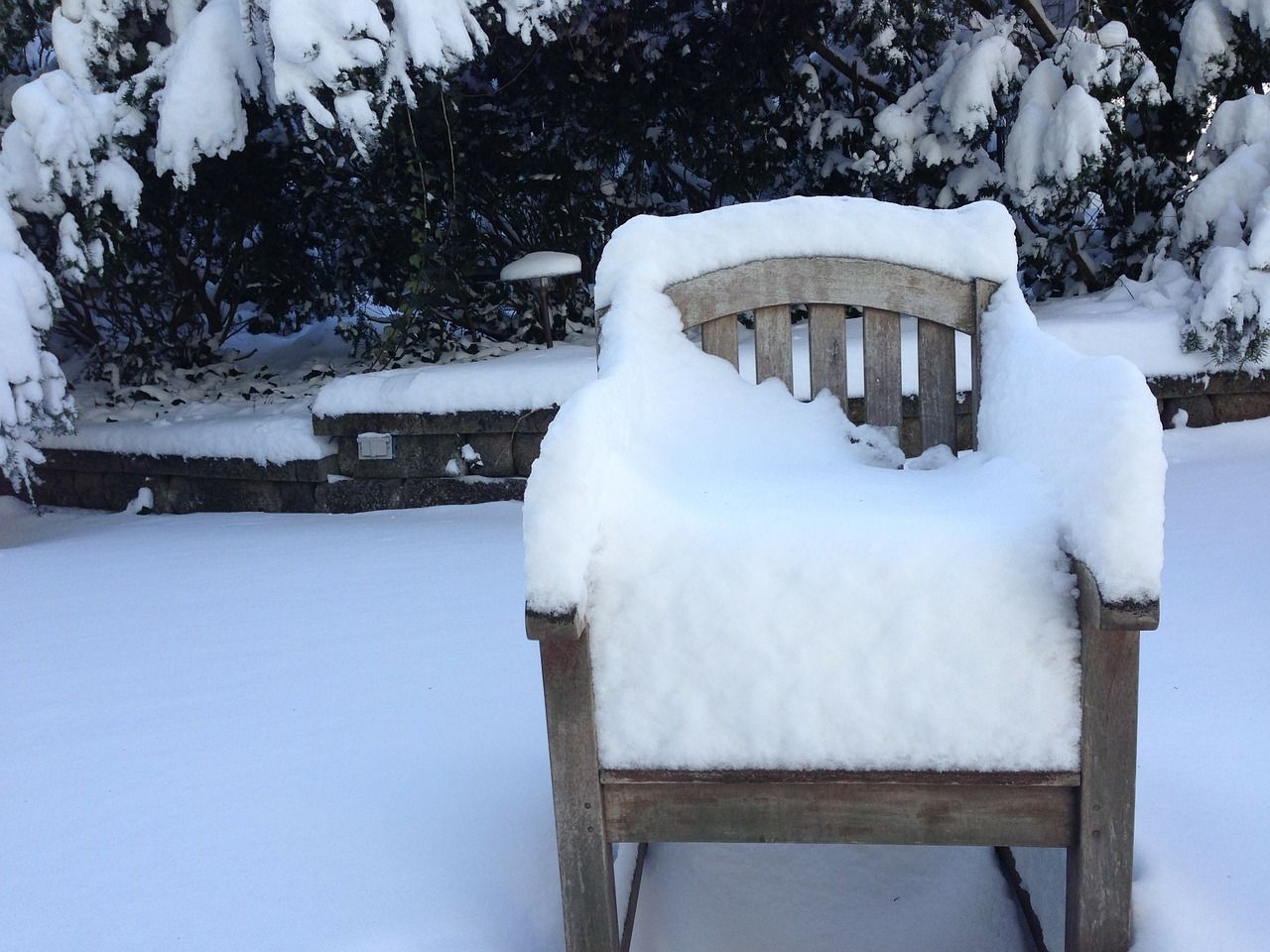 Resin
Ottawa outdoor furniture sets that are made out of resin, are usually chosen due to their extreme durability and ability to repel rust and rot. They require minimal maintenance and can be left outside, even during harsh winters. Again, for additional protection, resin outdoor furniture can be covered.
Fabric
Unfortunately, all fabric pieces such as cushions, patio umbrella fabric, and hammocks should be brought inside for the winter season. Clean any fabric items with a mixture of soap and water, and allow them to dry completely for a couple of days before storing, to avoid mold and mildew!
Don't let old man winter wreak havoc on your Ottawa patio umbrellas and outdoor furniture. Summer will be back before you know it!